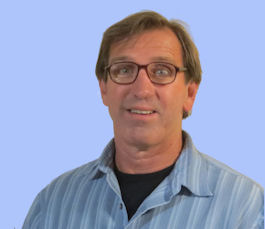 Computer Repairs, Sales, and Service
Hours: 8am ~ 7pm
Hi! I am "PC" Kevin.
I have been performing computer repairs, sales, and services for desktops and laptops, tutoring, and helping with many other PC needs since 1996.
"PC" Kevin: Prescott Valley's computer Hardware and Software Problem Solver.
Free checkup/diagnosis... Have your computer desktop or laptop professionally diagnosed for problems and get a free estimate for any needed repairs.
Do you need "it" fixed? Call PCKevin, the "I'll fix it!" computer guy, for fast, friendly, and honest sales, service, and repairs.
Trust "PC" Kevin to repair your computer, even when the other guys gave up!
Google map HERE
When I am not repairing computers, I teach an ebay class at the library, and I organize a fun local meetup group:
The Prescott Fun Activities group!

Repair: No job too large...or too small. Virus and malware removal, network setups, data recovery, new computer setup, and file transfers.

Used computer sales. Purchase a nice, used desktop or laptop computer at a fraction of the cost. Also available are wifi devices, laptop batteries and power supplies, and many other supplies.

Learn to use your computer with one-on-one tutoring from a trustworthy, knowledgeable, and professional tutor. In-home tutoring delivered in a easy to understand "everyday language" for quick results and success.

Learn how to use your computer to use ebay and paypal to buy stuff or make sales online! You can also have PCKevin sell your items for you with a low-cost consignment for hassle-free results!
Need to sell stuff online?
PCKevin can help you sell your items on ebay and Craigslist, as well as facebook and others..
Ebay consignment sales at a reasonable price and done professionally.
We can list your items and get them sold for you.
We also offer private tutoring on how you can sell things yourself. Give us a call today
Join our (free) ebay meetup group!
Learn to use ebay at our group meetups.
Check out the Prescott Ebayers group HERE
Learn how to cut your cable bill HERE
Computer Network Repair and Setups
Is your network a not-work?
Home and small business network setups, upgrades, and repairs.
Tri-city WiFi guy! We can test your location for the best placement, security, and configuration of your wifi network.

New to Computers? How about some tutoring?
Personal tutoring in the comfort of your own home. Your computer questions will be answered by a knowledgeable, friendly, good, clean guy!
For those who want a one-on-one lesson, in a relaxed and productive session, call PCKevin.
Help setting up your new computer
Set up your new computer or install wifi in your home, and help you to get started using it right away!
Are you or your business in need of a website?
We provide simple, clean website's for local businesses, and we can take care of (deal with) everything from purchasing your Domain name, creating a website, uploading and hosting (keeping your website on the internet).
Online retail website setups..."I'll Fix It!"
Web design and search engine optimization are available and just a phone call away.